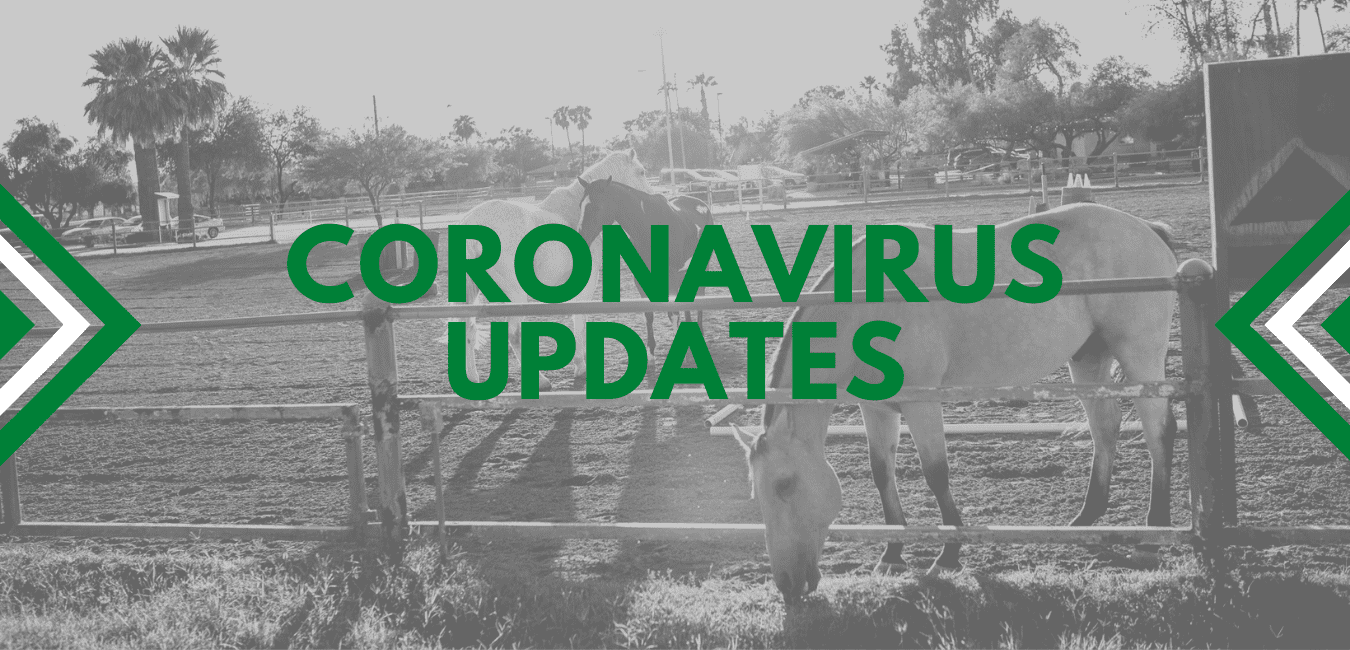 Dear Hunkapi Family,
Given the emergence of the COVID-19 (Coronavirus), Hunkapi Programs wants to ensure a safe place of healing for all of our clients at Hunkapi Farms.
As of March 16, we are committed to the continuity of care and providing a safe harbor for our community in the wake of heightened emotions. We understand and feel the responsibility of providing a "safe harbor" and the physical safety component that is at the forefront for every being that works at and visits our farm. To maintain the environment we have created here, we are reviewing the schedules daily to keep group sizes below 10, limiting or canceling services to "vulnerable" populations, and canceling any special events with large gatherings on our farm. At a farm where we teach social connection, we are practicing "mindful social distancing" with our staff, volunteers and clients.
We are asking for the community's support in helping keep Hunkapi Farms a quarantined sanctuary of healing by not visiting or volunteering if you are sick or canceling your session if you or your child are sick.
In addition, we are taking the following precautions around our operation and in the delivery of our therapeutic horse programs until the pandemic has ceased:
1. Screening for visual symptoms of the COVID 19 virus or any other illness during our procedural check-in. Any client, visitor, staff, or volunteer presenting with symptoms will be asked to leave the premise and not return for sessions for a minimum of 14 days, without penalty to our attendance policy.
2. Providing mandatory hand sanitizing stations at check-in and throughout the farm to be utilized by all facilitators and their groups.
3. Requiring all staff with any sickness call in and not work at our physical location.
4. Applying hand hygiene protocols in accordance with guidelines issued by the Centers for Disease Control and Prevention (CDC).
5. Maintaining the highest level of sanitization in the office, restrooms, and tack room including daily cleaning of all reins, helmets, brushes, etc.
6. Restricting business to only essential outside meetings and opting for virtual meetings wherever possible and authorized by the Executive Director.
7. Monitoring all coronavirus developments, news and recommendations from the Centers for Disease Control and Prevention (CDC), Arizona Department of Public Health, Arizona Department of Health Services, and the World Health Organization.
Thank you for your understanding and your agreement to assist us in keeping Hunkapi Farms a sanctuary of healing. Please call our office anytime with questions. We are here to work together in support of our community.
The Hunkapi Team
Resources
CONTINUING EDUCATION
Scholastic Learn At Home: Scholastic announced last week that it had created a free, open-access digital hub -- Scholastic Learning at Home -- with education materials for children in Pre-K to Grades 6-9. According to the announcement, the website provides up to three hours of learning opportunities each day. Subjects include English language arts, STEM, science, social studies, and social-emotional learning. There is no login or account required. Parents can access the site at www.scholastic.com/learnathome.
Kyrene School District, Learn At Home: The Kyrene School District has a website with a list of "at-home learning" resources, including access to the district's curriculum (special login required) and a few free resources.
Khan Academy: Khan Academy is a nonprofit with a "mission is to provide a free, world-class education to anyone, anywhere." Khan "(offers) exercises, quizzes, and tests so students can practice and master skills, as well as instructional videos to help students learn or review material," their website says. They are also holding special COVID-19 live streams for parents and teachers looking for resources. Learn more here.
PBS Learning Media For Kids: A free website (account required) with different activities. Visit https://az.pbslearningmedia.org/student/.
PBS Kids Daily Newsletter: Parents can sign up for the PBS KIDS Daily Newsletter for activities and tips for kids to learn at home.
Smithsonian: Parents and kids can play games, take a 3D look at some of the Smithsonian's collections, and view photos and information about specific items in its collection. Visit https://www.si.edu/kids.
MEALS
Arizona Food Bank Network: The Arizona Food Bank Network has a website allowing you to search your location to find a food bank near you. Check that website here.
Harvest Compassion Center: Harvest Compassion Center offers families free groceries, hygiene items, clothing and baby items. The location in north Phoenix is open Monday, Wednesday and Saturday from 9 a.m. to 11:30 a.m. The Maryvale location is open Tuesday, Friday and Saturday from 9 a.m. to 11:30 a.m. They are also looking for donations and volunteers under the age of 65. More details can be found here.
Gilbert Public Schools: Pick Up and Go Meals will be provided for kids 18 and younger, and free meals will be served starting Tuesday, March 17.Get more information here.
Harris Elementary 1820 S. Harris Drive Breakfast: 7:30-8:30 AM Lunch 11:30 AM-12:30 PM Monday thru Friday
Harris Elementary 1820 S. Harris Drive Breakfast: 7:30-8:30 AM Lunch 11:30 AM-12:30 PM Monday thru Friday
Highland Junior High 6915 E. Guadalupe Rd Breakfast: 7:30-8:30 AM Lunch 11:30 AM-12:30 PM Monday thru Friday
Meridian Elementary 3900 South Mountain Rd Breakfast: 7:30-8:30 AM Lunch 11:30 AM-12:30 PM Monday thru Friday
Greenfield Junior High 101 S. Greenfield Rd Breakfast: 7:30-8:30 AM Lunch 11:30 AM-12:30 PM Monday thru Friday
South Valley Junior 2034 South Lindsay Road Breakfast: 7:30-8:30 AM Lunch 11:30 AM-12:30 PM Monday thru Friday
Kyrene School District: Kyrene will be providing bagged meals for any child 18 years old and under beginning Tuesday, March 17 at various pick-up locations. Each bag will include a cold breakfast and lunch. Please call 480-541-1660 or email foodservice@kyrene.org with any questions. Meals will be available at the following locations and times:
Kyrene Family Resource Center (FRC) 1330 E. Dava Dr. Tempe, AZ 85283, 9:30 a.m.-1:30 p.m.
Kyrene de la Colina parking lot 13612 S. 36th Street, Phoenix AZ 85044, 10:30 a.m.-12:30 p.m.
Pueblo Middle School parking lot 360 S. Twelve Oaks Boulevard, Chandler, AZ 85226, 10:30 a.m.-12:30 p.m.
Pascua Yaqui Building, Itom Hiapsi 9405 S. Avenida Del Yaqui, Guadalupe, AZ 85283, 10:00 a.m.-12:30 p.m.
South Mountain Community Center 212 E Alta Vista Rd, Phoenix, AZ 85042, 12:15 p.m.-1:15 p.m.
Gila River Reservation, Thwajik Ki Treatment Center 3850 N. 16th St., Chandler, AZ 85226, 12:15 p.m.-1:15 p.m.
Additionally, families can pick up food boxes and hygiene supplies at the FRC. To limit contact, these items will be available through the garage door. The main building will not be open. FRC hours will be 7:00-7:00, Tuesday-Friday, March 17-20. The Kyrene Family Resource Center is located next to Kyrene de los Ninos, 1330 E. Dava Dr., Tempe, AZ 85283.
Tempe Elementary School District: Tempe Elementary School District is providing a free grab-and-go meal pantry in order for student meals to be picked up and taken home while schools are closed. No need to park your car! You can drive up or walk to the school office at one of our nine serving locations and Nutrition Services staff will hand you your meals, during the specified serving times in the survey. Meals are for any student under the age of 18, regardless of what school district they attend. Please complete the following survey, if you haven't already, so that they can best serve these students and get an estimate on the number of meals that are needed. Feeding Locations:
Arredondo Elementary, 1330 E. Carson Dr., Tempe 85282
Connolly Middle School, 2002 E. Concorda Dr., Tempe 85282
Frank Elementary, 8409 S. Avenida del Yaqui, Guadalupe 85283
Holdeman Elementary, 1326 W. 18th St., Tempe 85281
Laird School, 1500 N. Scovel St., Tempe 85281
Nevitt Elementary, 4525 E. St. Anne Ave., Phoenix 85042
Scales Technology Academy, 1115 W. 5th St., Tempe 85281
Thew Elementary, 2130 E. Howe Ave., Tempe 85281
Wood Elementary, 727 W. Cornell Dr.,Tempe 85283
Roosevelt School District: Roosevelt School District will be serving grab-and-go meals Monday through Friday during this school closure between 11 a.m. to noon beginning Monday, March 16, 2020. Meals are available to students and children under the age of 18, one meal per child. Child must be present to participate. See list of participating schools and additional resources for food here. Students from any school can participate at any school. For more information: 602-243-4814.
Sal's Gilbert Pizzeria: The pizzeria posted on Facebook Sunday, saying: "Sal's Gilbert Pizza knows with school being close and many children will be without that school lunch they depend on, we are going to be here for them. Just come in at lunch 10-3 Tuesday thru Friday until school opens. And your child will get to pick 1 kids meal at no charge."
Scottsdale Unified School District: The Scottsdale Unified School District Nutrition Services Department will provide an opportunity for families to drive thru or walk up at several school sites to pick up meals for the children in their family between the ages of 1 and 18. Children do not need to be an enrolled student or approved for the free and reduced meal program in order to receive meals. Students will receive two meals: one breakfast and one lunch.
Navajo Elementary, 7501 E. Oak St., Scottsdale, AZ 85257
Tavan Elementary, 4610 E. Osborn Rd., Scottsdale, AZ 85018
Yavapai Elementary, 701 N. Miller Rd., Scottsdale, AZ 85257
Tonalea K-8, 6720 E. Continental Dr., Scottsdale, AZ 85257
Any Questions or Concerns?
Please feel free to email us using this form or give us a call. We look forward to hearing from you!
Phone: 480.393.0870