Horse Programs for
Every Age and Background
Our clients come from diverse backgrounds and abilities ranging in age from 3 through adult. Hunkapi Programs, Inc. offers mindfulness based programs. The full range of services offered includes: Therapeutic Riding, Equine Assisted Psychotherapy and Counseling and Life-Skills Programs as well as Garden Therapy.
Please contact us at love@hunkapi.org to learn more about our programs.
Counseling and Life Skills
Does your life make you feel like your boots are stuck in the muck?
Move into the arena with the Hunkapi herd. 
Sometimes the easiest solutions to any life challenges aren't found through words.  Our therapeutic philosophy is to help you move forward by interacting with our "herd," which consists of three simple elements: a horse, a licensed therapist, and you.
Our horses use their primal instincts to give you profound feedback on your thoughts, feelings and behaviors. Meanwhile, our therapists are by your side to help you interpret and strategize, allowing you to mindfully move towards the life you want. All you have to do is show up, boots on, willing to play in the muck for awhile and ready for greener pastures.
Is your child acting angry? Sad? Hurt? Depressed? Are they having anger outbursts or experiencing overwhelming anxiety? Are they challenged in developing healthy relationships with peers?
Do you feel fearful, overwhelmed, or at a loss for how to have a healthy and loving relationship with your child?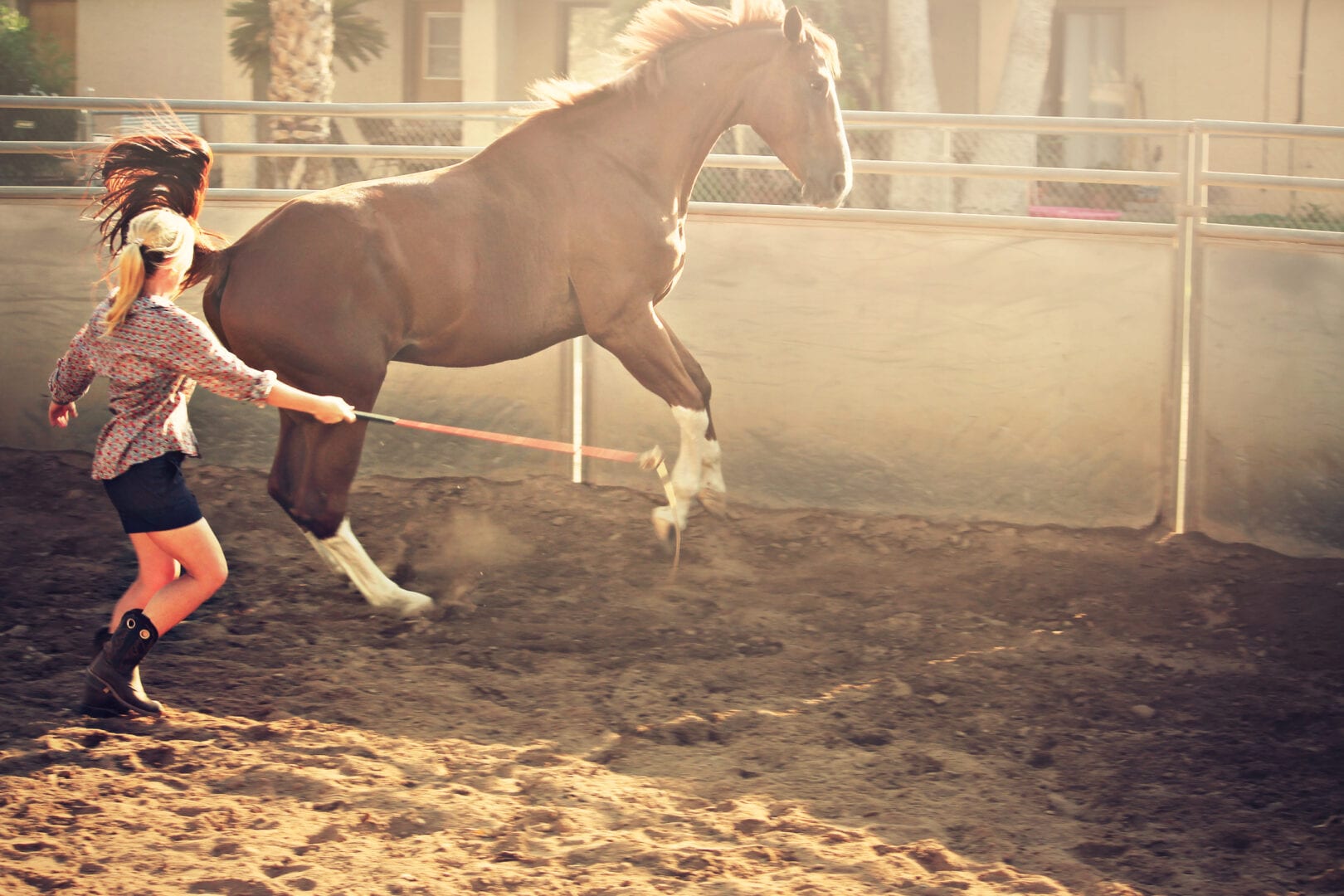 Horse Play is anything but business as usual
In just three purposeful hours, our facilitators and four-legged business coaches can create ah-ha moments, shift dynamics, and create new behaviors and concrete change in the workplace.
A fresh leap on team-building that will challenge your herd to move mindfully towards greater productivity, communication and rapport building.
We've all done them—the ziplines, the climbing walls, the orienteering challenges. These team-building exercises can certainly be helpful, but sometimes you need something truly original to drive your employees to come together as a herd.
Does your team feel: Unproductive? Disconnected? Unmotivated? Disgruntled?
Our world-class facilitators will professionally integrate your pre-determined goals into each activity in the arena, highlighting the strengths of each team member while challenging barriers to performance.
Our four-legged business coaches bring challenges to light in an indisputable fashion, while our facilitator creates an environment of openness, learning, and change.
Horseplay is more than just a fun exercise—it's an investment in your work force
Horses provide immediate feedback about your group dynamics. Only when your team works together in a positive way can the collective goal be accomplished.
Horses require that we be our authentic selves. An afternoon in the arena with them heightens openness, awareness, and opportunity to see leadership potential.
Hunkapi Programs, Inc.
12051 N 96th St.
Scottsdale, AZ 85260
Monday - Friday: 8:00 AM - 6:00 PM
Saturday: 7:30 AM - 2:00 PM