Join Hunkapi (Hoon-KAH-pee) Programs on October 11, 2019 in celebrating 20 years of service at our annual "Open Your Heart Gala." Together, with our herd of 23 horses, we are creating a love stampede to "teach the world to fear less and love more." Hunkapi is honored to serve 300 people weekly, with a range of diagnosis from Autism to PTSD, through therapeutic horse programs at our historic farm in Scottsdale, Arizona. Please join us for this monumental anniversary and fundraising gala and be part of the "love stampede contagion."

Organized by the 2019 Open Your Heart Gala Committee, comprised of Susie Alofs, Courtney Bannard, Shannon Barthelemy, Camille Brochu, Jennifer Collins, DeDe Day, Molly Kaufman, Michael Peterson-Incorvaia, Jill Philippe, Cyndy Romagnolo, Terry Roman, and Terra Schaad.

FARM CHIC ATTIRE | VALET AVAILABLE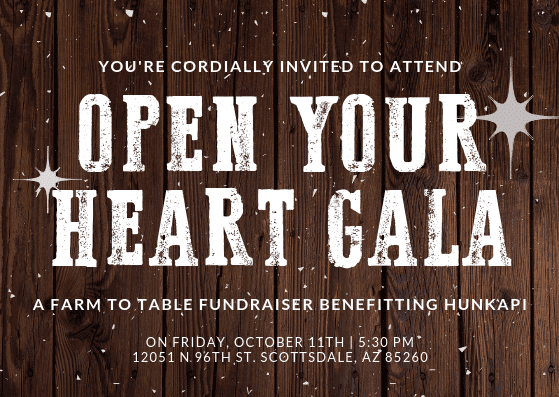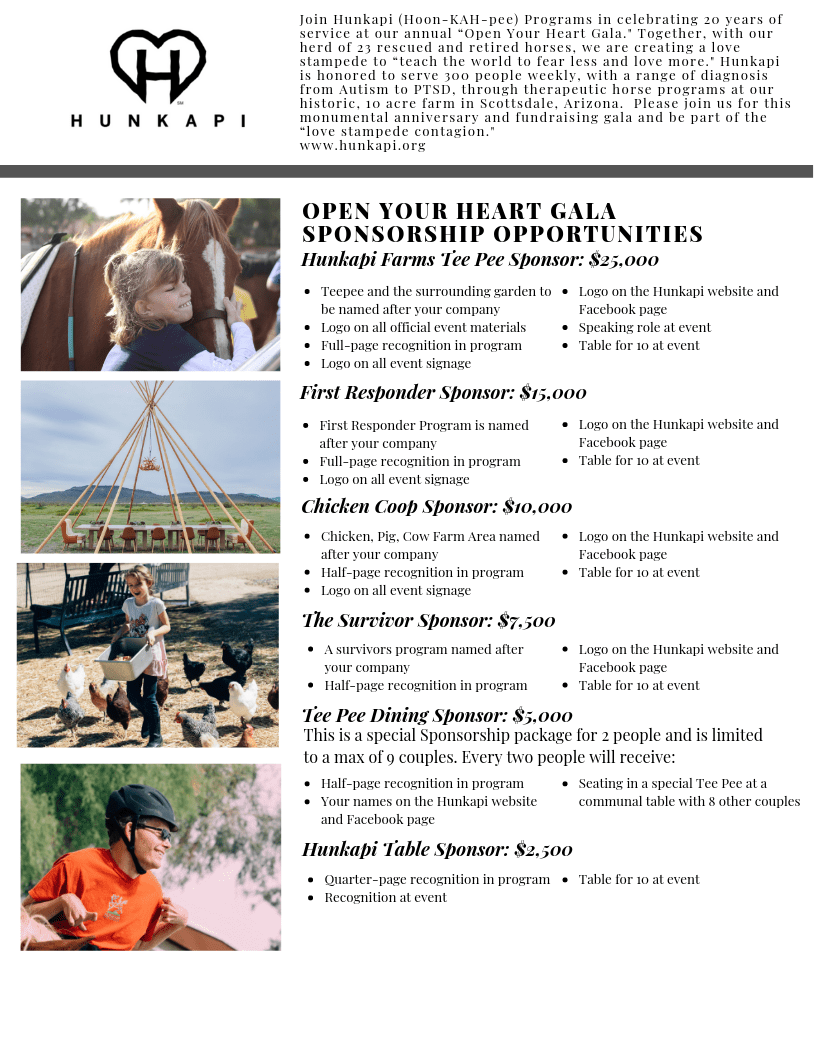 Sponsorship Opportunities
Support Hunkapi Programs by becoming a sponsor for our 2019 Open your Heart Gala! Help the thousands of at-risk and differently-abled people who walk through our gates each year on their journey to fear less and love more.
To become a sponsor, please select a level from the left and click below to complete your sponsorship payment. Questions about sponsorship? Contact us!
Have questions about attending or sponsoring? Contact us!